Accommodation: Villa Contessa
category
category
category
category
Number of views: 237820
Ovaj smeštaj NIJE AKTIVAN na sajtu !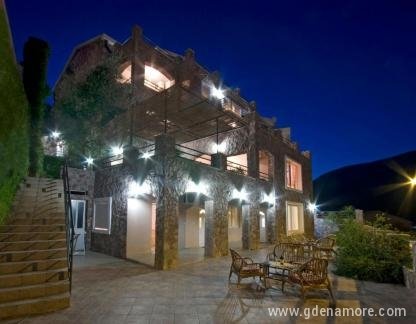 Apartment:
Room:
Studio:
Whole object
Imagine that you are in a quiet part of town, located in an apartment with a beautiful view of the sea, welcomed by kind, well-informed hosts. You do not have to think about the car because it's parked safely. You are delighted with cleanliness, you have free internet, cable TV, private bathroom ... There is a welcome message and a brochure on the desk where you can find useful information and directions about the accommodation and the city itself. Get ready for the beach because it's only 650 meters away from the building. . Stari Grad is only 750 meters from our accommodation, and nearby restaurants, discotheques and shopping centers are nearby. Ideal, right? Book a stay in our apartments for a complete atmosphere and a break in the real sense of the word.

Kindness. Communication. Availability. Dedication. Dedicated and dedicated to every guest, always available, a family that will greet you with a smile and make sure that staying in our home is really a pleasure.
Legend:
All rooms, apparments
Some rooms, apartments
No
Capacity:

46

Seaview:
Water 24h:
Bathroom:
Kitchen:
Room service:
Safe box:
Washing machine:
Towels:
Large terrace:
Balcony:
Air conditioning:
TV:
Cable TV:
Internet:
Telephone in the room:
Parking:
Garage:
Pool:
Suitable for children:
Pets allowed
Suitable for disabled people:
If you visited this accommodation, you can write your impressions here
Last updated: 08/03/2019 Presentation created: 07/08/2018