Accommodation: Smeštaj Vujović Herceg Novi
category
category
category
Number of views: 481951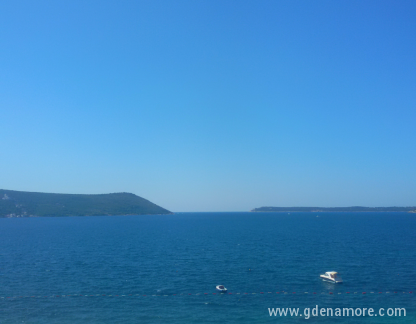 Apartment:
Room:
Studio:
Whole object
The facility is located on the very shore of the sea above the famous "Šetališta 5 Danica" and the famous "Splendido" and "Galija" beach.
Accommodation Vujović has a tradition of over 30 years.
In our offer we have rooms and apartments. Each room has its own bathroom, terrace, fridge, air conditioning, cable TV, high speed WiFi internet and possibility of using the kitchen. The apartments are fully equipped.
All apartments and rooms have their own terraces facing the sea. From some terraces spreads a beautiful breath-taking view of entry into the Boka-Kotor Bay.
Airport "Tivat" (Via Ferry) is about 22 km.
Airport "Ćilipi" (CRO) is about 30 km.
Parking space is provided for guests staying in apartments on the ground floor.
Call us in time to make a reservation and enjoy all the benefits of our accommodation!
We wish you a pleasant and quiet stay.
Legend:
All rooms, apparments
Some rooms, apartments
No
Capacity:

15

Seaview:
Water 24h:
Bathroom:
Kitchen:
Room service:
Safe box:
Washing machine:
Towels:
Large terrace:
Balcony:
Air conditioning:
TV:
Cable TV:
Internet:
Telephone in the room:
Parking:
Garage:
Pool:
Suitable for children:
Pets allowed
Suitable for disabled people:
If you visited this accommodation, you can write your impressions here
Last updated: 08/29/2020 Presentation created: 06/19/2017